A tree well or tree box filter is a stormwater mitigation method implemented to filter sediment and pollutants out of stormwater runoff. Tree box filters also mitigate heat island effects and add aesthetic value to a developed environment.
Tree box filters are pre-manufactured, concrete structures installed in-ground to control storm runoff quality and volume before entering a catch basin or the surrounding subsoil. The structures are filled with soil filter media and typically planted with trees or shrubs but smaller vegetation may also be utilized. Regardless the plant type, species with noninvasive root systems should be selected to maintain soil infiltration rates. Tree box filters are generally found on sidewalks alongside streets as this improves the quality of life and retention values for Airmen however this stormwater control technique can be used for a variety of applications. The number of units required will depend on site hydrology, climate, topology and tree box filter size.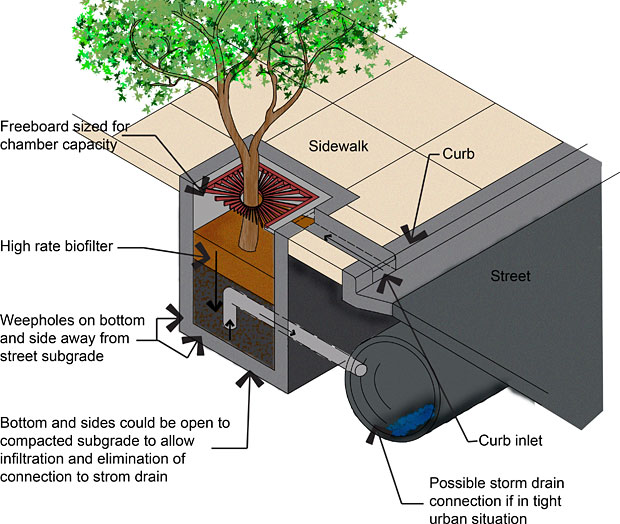 Figure 1.Tree box filters are often placed street-side to capture and filter runoff.
Tree wells are often constructed in circumstances when development requires the elevation of a site be raised. Filling the area around trees with soil may damage or kill the tree. Tree wells prevent this by placing a layer of stone around the base of the tree at the original elevation. A layer of gravel is then placed on the stone and topped with soil to achieve the desired ground height and grade. The purpose of this is to increase infiltration and retention rates, potentially saving the tree and serving as a stormwater mitigation method.
Tree wells and tree filter boxes are potential methods to achieve the intent of LEED SS Credit 6.1, SS Credit 6.2 and SS Credit 7.1. Refer to the LEED Guidance section for specific requirements.