Parking structures are vertical buildings designed for automobile storage. The primary benefits of parking structures include:
reduction in the amount of land needed for development
preservation of green space
preservation of animal habitats
Additional environmental and financial benefits can be achieved by implementing a parking structure in place of a parking lot. Parking lots often entail large areas of impermeable surface (i.e. asphalt or concrete) resulting in increased stormwater runoff. Parking structures require much less horizontal space thereby minimizing runoff. Stormwater systems designed to compensate for parking lot runoff may also be reduced, saving upfront project costs. Parking structures also present a tremendous opportunity for shared parking, potentially reducing the total amount of horizontal area used for parking across an installation.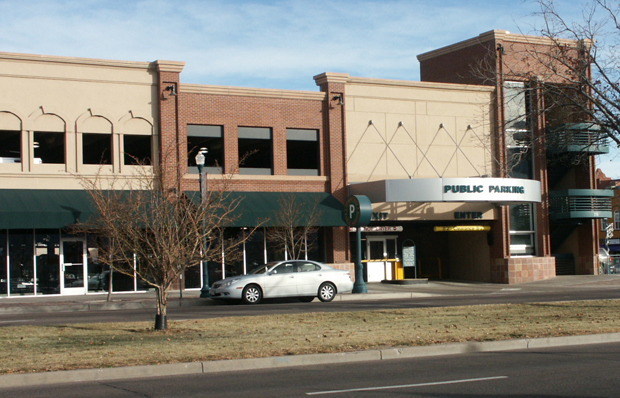 Figure 1. Well designed parking garage
While a parking structure in and of itself is a sustainable strategy, there are several additional measures which may be taken to increase the overall sustainable value. The following suggestions should be considered when designing and planning a parking structure:
Implement green or cool roofs.
Use high albedo materials for exterior building surfaces.
Designate the parking structure as a shuttle bus node.
Provide secure bicycle storage.
Orientate the structure to make use of daylighting.
Designate preferred parking for fuel efficient and low emission vehicles.
Provide charging stations for electric and hybrid vehicles.
Explore opportunities for solar panels or solar water heaters on the top of the parking garage.
Consider underground parking (refer and adhere to UFC 4-010-01, DoD Minimum Antiterrorism Standards for Buildings).
Explore opportunities for solar panels or solar water heaters on the top of the parking garage.
Parking structures are a potential strategy to achieve the intent of LEED SS Credit 5.2 and SS Credit 6.1. Refer to the LEED Guidance section for specific requirements.